Best Oracle SOA 11g Suite Training Institute in Bangalore (BTM Layout & Marathahalli)
Do you need to get training yourself (or) your staff on the Oracle SOA Suite tool?
Are you looking for an online training course, tailored to your Business Requirements? THEN you are in the Right Place
Job Assurance: 100% Guaranteed Placement Assistance
Duration: 50 - 55 hrs training classes
Location: Courses are run in our Bangalore offices (BTM Lake Road , Marathahalli , Jayanagar, Rajaji Nagar) or can be on-site at client locations (Corporate Training)
Timings & Schedules: Weekdays and Weekends
Pre-Requisite: Freshers,Graduates,Software Developers and JOB Seekers
Extras: Interview Questions & Answers will be covered along with course
LAB Facility: The Training is designed tentatively for each batch with Hands on Experience exposures in the Lab session. The Lab sessions are followed along with the Theory in the respective day itself.
Feel & Decide After Taking FREE DEMO CLASS from our SOA Industry Experts.
Classroom - Tomorrow morning at 8.30 AM and Saturday at 11.30 AM
Online Demo Class - Pls Call us (OR) Email us
Book Your Seat for 1 Hour FREE DEMO Class Now! call on to 7676765421 , 080 - 42024661 , 42108236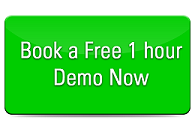 SOA Course Content & Topics Covered: – XML, XSD, XPATH, WSDL, web services.
Why SOA
Why Oracle SOA
Advantages of SOA over other technologies
What is Oracle SOA suite
Components of SOA suite
SCA architecture
Orchestration vs choreography
10g to 11g
BPEL
Mediator
Human Task
Business rules
BAM
How BPEL/Mediator talk/communicate with outside world
Complex and primitive Activities in BPEL
While, Switch, sequence, scope, pick
Synchronous & Asynchronous Types
Correlation sets (Asynchronous communication)
Ws –Addressing (Default correlation)
Flow & flown
Provisions available (adapters/Webservice call/Schedulers/Polling)
Adapters (Database, File/ftp, JMS (queue /topic))
Error Handling ( Catch/CatchAll mechanism, Fault policy mechanism)
Different faults in Runtime, business faults handling
Transactions ( participation of 2 components in a TXN, Committing and rolling back TXN)
Dehydration – Default dehydration points, manual Dehydration, Dehydration Tables
Domain value mapping
Cross references
Mediator Sequential/Parallel Routing rules
Static and dynamic routing
Resequencing in mediator
Java embedding and its importance/use in BPEL flow
Compensate
OnAlarm / OnMessage different uses with respect to Pick And w.r.to Scope activities
Signals & their usecase
Preference constants in bpel
Different Xpath functions available in BPEL expressions
Xslt transformation
Exposing a java class as web service'
MDS
Different Interaction patterns
AIA:-
Why AIA
Architecture of AIA
Components of AIA
ABCS ( Application business connector services)
EBO ( Enterprise business Objects)
EBM ( enterprise business message)
EBS ( Enterprise Business servive)
EBF ( Enterprise Business flow)
PIPs
CAVS (Composite application validation system)
AIA Customizations ( Schema ext, Xform ext, EBS ext, EBS routing ext.., ABCS ext)
Architectural considerations for AIA Components design
Adhoc:-
Calling java classes from bpel vice versa
email
multi threading in BPEL
Scheduler theoretical knowledge
Dynamic partner link
Security
Performance tuning
Different places of logs to debug
SVN ( Code repository)
Deployment
Consoles
Basics of OSB ( proxy & business services)
Interview preparation in depth
Information on Admission & Training Enrollment
Those candidates who wish to enroll and attend the SOA Training programe,
Please Communicate with us
Mobile: 7676765421
Landline: BTM Branch : 080 - 42108236
Landline: Marathahalli Center : 080 - 42024661
Jayanagar Branch : 080 - 41502315
Email: info@inventateq.com , inventateq@gmail.com

The Physical address of the Training Institute is also mentioned here. The candidates can also walk in to the Institute to enroll the name.
Inventateq: Best Oracle SOA Suite 11g Training Centers in Bangalore
No. 687, 1st Floor, 29th Main Road,
BTM Layout 2nd Stage, BTM Lake Road
Coming from Silk board then take Left @ AXA Company Signal
Bangalore – 41.

Marathahalli Coaching Center

No. 45, 3rd Floor, Marathahalli,
Next to Axis Bank
10th Building From Brand Factory towards Old Airport Road,
Bangalore.

No. 1578, 2nd Floor, 11th Main Road,
Jayanagar 4th 'T' Block, 
Next to Domino's (OR) Jayanagar Post-office,
Bangalore – 41.

No. 16, 1st Floor,
Rajajinagar 6th Block, Magadi Main Road,  Near Prasanna Theatre,
Bengaluru - 560023.
Look forward to see you in institute!
Oracle SOA Training course Reviews
Inventateq has trained and placed more than hundreds of SOA students in MNC & Mid-small Size Companies with best packages
subramanyam from bangalore, I have trained in Oracle SOA Suite from InventaTeq institute, they have trained well and it has helped me to develop my skills. Thanks
Inventateq's SOA Student Reviews, Bengaluru
Date published: 11/26/2015