Best Informatica 9.5 Training Institute in Bangalore, 100% Job Oriented Course in BTM & Marathahalli
Real Time Informatica Training with 150+ Real time Scenarios from Real Time Employee working in MNC Company.


Read About Trainer:

A Technology oriented professional Over 10+ years of Experience in Data Warehousing DWH - Informatica domain across various projects Worked in different roles like Technical Lead, Team Leader, ETL Tool Consultant and On-site Coordinator in various business verticals like Banking, Telecom, and Insurance across India and Abroad like USA, UK, Canada.
Informatica Certified Professional
Completed 100+ classroom batches successfully
Completed 40+ Online batches successfully
Handled  corporate trainings in HP, Textron, Hexaware,  IMSHealth & in Many More Software Companies
Free Technical Support even after course completion
Supports Students for Resume Preparation and Interview Preparations
Course Contents: SQL + Data Warehousing + Informatica 9.5 + Unix
Theory
Practicals
Assignment
Case study
Evaluation
Certificate
Data Warehousing
Informatica Expert
Highlights of Informatica Training @ InventaTeq
Informatica training Provided by real time work experience Trainerwith 8+ Years in IT Industry
We Help you to change your current Domain to Informatica Domain and Get a Dream JOB
Informatica training with Real time case studies and live examples with Project Explanation
Hands on & Practical Classes after the completion of every major topic of the module by Informatica  Instructor
our Informatica students provided with Informatica server access throughout the course
At InventaTeq,  ETL Tool Training and ETL Testing Course is very economical and best suits the Informatica industry
Our  trainers provide specially made Latest material Books for Informatica ETL training
We Provide Informatica tests and FAQ s from interviews point of view.        
We provide free 24/7 server access to help our trainees Students practice exercises  in real-time
We discuss about the real time project domains in Banking, Financial, Retail, Telecom, Supply Chain Management, CRM, Health care and other domains.
Job Assurance: 100% Placement & Interview Skills - Learn how to tilt the interview in your favor & aligning your needs with the organization. We will send you for interviews till you get a JOB.

Resume Architecture: Your resume is your first entry point. Learn how to catch the attention of the MNC companies. Session will get provided to assure a candidate to generate a whole new updated profile and also on how to approach.

Duration: 35 - 40 hrs Real Time Training Classes with Informatica Test Case Studies

Location: Courses are run in all centers of Bangalore (BTM Layout, Marathahalli, Jayanagar, Malleswaram) OR can be on-site at client locations (Corporate Training)

Timings & Schedules: Both on Weekdays / Weekends

Pre-Requisite: Graduate/Fresher/Software Developer/Working Professional with Basic SQL

Extras: MOCK Exams, Mock Interviews will be Conducted by Industry Experts and Interview Questions & Answers will be covered along with course

24/7 LAB Facility: The Training is designed tentatively for each batch with Hands on Experience exposures in the Lab session. The Lab sessions are followed along with the Theory in the respective day itself.
Feel & Decide after a Free Demo Class in Bangalore with our Real Time Informatica Experts. Call us for BTM Layout : 080-42108236 , Marathahalli Center: 080-42024661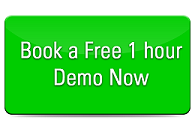 Latest JOB Openings from our Clients:
IGATE wants to recruit Informtica Trained Freshers with database sql knowledge, BE/B.TECH 2014/15 Pass outs with 60% Aggregate. Location Bangalore
Students of InventaTeq - Send your Resumes to inventateq.placement@gmail.com to attend Interview.
ITC Infotech India Ltd is hiring for informatica Oracle trained Freshers for Associate IT Consultant position. Required Skills: Informatica v 8.6 & above Oracle Sql & Pl/Sql, Unix & Scripting, Excellent communication skills .
Students of InventaTeq - Send your Resumes to inventateq.placement@gmail.com to attend Interview.
Students Got Training In InventaTeq:
we have 20 Freshers job vacancies with Informatica trained/ certified, resource, for our client located in Bangalore. Client is MNC, CMM Level 5 Company, Employment type: Permanent. Kindly share the relevant profile at the earliest.
Synechron Technologies Pvt Ltd. looking for Informatica / Business Objects Developer 3-4 years. Proficient in SQL and data analysis. JOB Location: Pune InventaTeq will be sending you for interviews with our clients so please share your resumes.
We have an referral opening for the below mentioned position at NTT DATA :
Position : Informatica & SQL Years of Experience : 2 to 7 years. Location : Bangalore Skill : · Experience on Informatica v8+/v9+ · Ideally should have used DB2 (Preferred) or Sybase in a Data Warehouse context, application developer role. · Should be familiar with SQL tuning, partitioning, stored procedures, interpreting explain-plans etc
Infometry
wanted to hire Informatica PLSQL Developers who got trained in informatica etl tool or experience candidates who is working already in a company. InventaTeq students will get oppurtunity to attend interview in Infometry. request you to share your profiles.
Thomson Reuters
looking for someone with BI Informatica and data warehousing to hire, InventaTeq students will get oppurtunity to attend interview and get placed in Thomson Reuters.
Compare to other Institutes InventaTeq has Less Fees with all student facilities mentioned below
We are providing Real Time & Practical Hands-on Data Warehousing training ( Informatica, Cognos , OBI EE , QlikView, Data Stage, Tera Data, ETL Testing) at affordable cost. We teach Data Warehousing Informatica Training courses with real time scenarios and give interview guidance. Join us to shape your career in Data Warehousing (DWH). This course provides the basic & Advanced skills and knowledge for developers new to Informatica Power Center need to implement data integration projects, exposing core features of Power Center through lecture and hands-on exercises. In addition to gaining tremendous insight into the data integration platform, Participants shall be exposed to Data Warehouse - Informatica Best Practices, troubleshooting techniques, Test Cases and the use of technical support options like session logs. 

Inventateq has fully interactive one-to-one Data Warehousing training sessions. Our Data Warehousing course training is Flexible to meet the demands of fresher's and working professionals, Data Warehousing Course training can be started any time from the date of enrolment. We offers a number of Advance & Corporate Data Warehousing training programmes & informatica courses to help you take advantage of and develop your own in-house or personal knowledge base in Data Warehousing, either to further the benefit of your own organization, or as part of your personal development and career strategy in Data Warehousing, Informatica and Data Stage.
Who is this Data warehosuing training course aimed at?
• All those involved in major roles on a data warehouse project, from project managers to DBAs to data modellers and application developers
• Ideal for IT professionals from various backgrounds including those who plan to cross train into data warehousing (DWH) to enhance their careers
• Freshers with No prior knowledge of data warehousing, Informatica, Data Stage, Tera Data concepts is required to attend this training course.
Data warehousing Course benefits
• Learn the fundamentals of data warehousing from industry experts.
• Understand a tried and tested lifecycle for data warehousing projects and learn the how to avoid the typical pitfalls organisations face when implementing business intelligence solutions.
• Includes a range of tools and techniques to apply to real world data warehousing and business intelligence projects.
• Learn how to apply your new skills and knowledge to your own data warehousing projects.
• Gain experience through real life practical exercises and workshops
Data Warehousing - Informatica - Data Stage - ETL Testing Course Content Syllabus will be provided upon request
Information on Admission & Training Enrollment
Those candidates who wish to enroll and attend the Training programe,
Please Communicate with us
Mobile: 7676765421
Landline: BTM Coaching Centre : 080 - 42108236, 9986917655
Marathahalli Institute : 080-42024661, 7899332878

Jayanagar Branch : 080 - 41502315
Rajaji Nagar: 080 - 41713019
Email: info@inventateq.com , inventateq@gmail.com

The Physical address of the Training Institute is also mentioned here. The candidates can also walk in to the Institute to enroll the name.
Inventateq's Informatica ETL Training Centers in Bangalore
No. 687, 1st Floor, 29th Main Road,
BTM Layout 2nd Stage, BTM Lake Road
Coming from Silk board then take Left @ AXA Company Signal
Bangalore – 41.

Marathahalli Coaching Center

No. 43, 3rd Floor, Marathahalli,
10th Building From Brand Factory towards Old Airport Road,
Next to Axis Bank, Above Federal Bank
Bangalore - 37

No. 1578, 2nd Floor, 11th Main Road,
Jayanagar 4th 'T' Block, 
Next to Domino's (OR) Jayanagar Post-office,
Bangalore – 41.

No. 16, 1st floor,
Rajajinagar 6th block, 
magadi main road, near Prasanna theatre,,
bengaluru-560023.
Look forward to see you in institute!
Informatica Student Reviews about the Trainer and Training Course @ InventaTeq.com
InventaTeq's Placement Program has helped so many students to get Informatica Jobs in Good Companies
After searching in internet for best training centers in Bangalore for Informatica, by analysing the different reviews posted by the students I came from Europe to take a training on Informatica in INVENTATEQ. I joined out of my own risk without consulting anyone about the Training center. I did the training on Informatica with Yadav. Yadav is having a very good personality in teaching Informatica. More over he is a very experienced trainer and Professional. He could answer all questions regading Informatica. I am very satisfied in learning Informatica with him. Thanks to him.
Written by:
Mathi Mathivadanan
Inventateq Student Reviews
Date published: 01/10/2015