Best Dot Net Training, ASP.NET, WCF MVC Institute in Bangalore BTM & Marathahalli with 100% JOB Guaranteed Course
Yesterday our Dot NET Trained Students attended interview in MNC Company "EXILANT Technologies" and 4 Got selected with 3 Lacs Salary, We Wish them our Warm Wishes and Good Luck for their Future Endeavours
About Best DotNet Trainer

With 10+ years of Microsoft .NET Realtime Experience Working in TOP MNC Company & Certified Professional
Handled more than 100 batches 1000's of Students since many years.
100% of our Trained students got jobs on .NET Technologies with High Salaries in Good Companies
We provide Live DOT NET, WCF, WPF, Silverlight, Websockets, MVC Project to practice in 24x7 Lab Facility
Resume Preparation Support, Interview Question & Answers, Free Technical support course completion
Feel and decide after a FREE DEMO CLASS with our .NET Real Time Instructor
The dotnet teaching methods topics we chosen are based on the current competitive job market.
Repeat attending classes multiple times until student is comfortable with every topic. This feature is helpful to students who are Freshers and New to Programming. Depends on the .Net Classes schedule and student convenient, Student can repeat Weekend or Weekday batches and review any topic multiple times.
 Student Free Benefits:
-          100% Guaranteed Placement Support
-          Real Time Industry Experts with 10+ Yrs Exp. Trainers
-          Interview Question and Answers
-          Resume Preparation Support
-          Latest Course Materials
-          Microsoft Certification in .NET
-          Real time Hands-on Training with Project
-          Free Technical Support after course completion
-          24x7 lab availability
-         Mock Exams and Interviews
-          Skilled candidates will get the opportunity to work with our Development team.
Duration: 50 - 60 hrs training classes
Location: Courses are run in our Bangalore offices(BTM Layout, Marathahalli, Jayanagar, Rajaji Nagar) or can be on-site at client locations (Corporate Training)
Timings & Schedules: Weekdays / Weekend (Sat & Sun)
Pre-Requisite: Job Seekers, Freshers, Graduates, Software Developers and Any one who wants to make carrer in DOT NET Technologies.
Extras: Interview Questions & Answers will be covered along with course
LAB Facility: The Training is designed tentatively for each batch with Hands on Experience exposures in the Lab session. The Lab sessions are followed along with the Theory in the respective day itself.
  Get Trained in .NET and Get your Dream JOB Now, We have 100% Placement Track Record
Book your FREE DEMO CLASS on Tomorrow for Core .NET & Advanced .NET Training.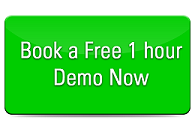 Our Tie-Up with Companies
 Core DOT NET   :        ASP.NET,VB.NET, C#.NET,  ADO.NET, SQL SERVER
 Advanced .NET Course  :        WCF, WPF, SOAP, Sliverlight, Linq, Websockets, Ajax Controllers,MVC
Latest .NET JOB Openings we got from our Clients: SYNTEL Syntel is looking out for candidates who have experience of 1+ years , 2+ years or 3+ years in .net. SYNTEL Interview Panel will be visiting our Institute to conduct the interview .Mandatory skills: C# .net, ASP.net, entity framework, nHibernate, JQuery, SQL. Send your Resumes to Our Placement Officer inventateq.placement@gmail.com
Integra Micro Software Services need candidates who have trained in NET 4.0,C#,ASP.NET,Java Script ,JQuery and SQL Server. Work Location: Bangalore
Utthunga Technologies Pvt Ltd C#.Net fresher candidates - Kindly share the fresher candidate profiles who are all completed the C# course successfully from our institute. We are mainly looking for the candidates who have very strong knowledge in C# programming. Griha Software Technologies .NET Software Engineers Proficient in .Net (Coding Experience), using C# with ASP.Net . Experience: 2 – 3 Years
Collabera Technologies pvt Ltd looking to hire .NET Software Professional with 0 - 4 Yrs Exp.
Capgemini hiring .NET Developers who got trained in .NET Technologies with 0 yrs exp. or Trained Freshers
K & K Infotech looking for Good ASP / .NET with SQL Server 2008 Developers. Exp 1 or 2+yrs or Freshers with good with ASP / .NET with SQL Server 2008 knowledge., InventaTeq students will get oppurtunity to attend interviews in Companies.
 We Inventateq introducing the training program to student segment at the first time at nominal and Low price with corporate standards. We are happy to invite you and your known friends to utilize the opportunity.
We are happy to share the information that, we are providing Class room AND Real Time Practical Knowledge .NET Technologies training program for student, freshers, working professionals segment with corporate standard. Please avail the offer or refer your known people or forward the mail to known friends. We assure you the quality of .Net, Asp.Net, c#.Net and VB.NET training. 
Information on Admission & Training Enrollment
Those candidates who wish to enroll and attend the Training programe,
Please Communicate with us
Mobile: +91 - 7676765421
BTM Layout :  080 - 42108236, 9986917655

Marathahalli Coaching Center : 080-42024661, 7899332878

Jayanagar Branch : 080 - 41502315
Rajaji Nagar Center : 080 - 41713019
Email: info@inventateq.com , inventateq@gmail.com

The Physical address of the Training Institute is also mentioned here. The candidates can also walk in to the Institute to enroll the name.
Inventateq - Best DotNet Training Centres in Bangalore
No. 687, 1st Floor, 29th Main Road,
BTM Layout 2nd Stage, BTM Lake Road
Coming from Silk board then take Left @ AXA Company Signal
Bangalore – 41.

Marathahalli Coaching Center

No. 43, 3rd Floor, Marathahalli,
10th Building From Brand Factory towards Old Airport Road,
Next to Axis Bank, Above Federal Bank
Bangalore - 37

No. 1578, 2nd Floor, 11th Main Road,
Jayanagar 4th 'T' Block, 
Next to Domino's (OR) Jayanagar Post-office,
Bangalore – 41.

No. 16, 1st Floor,
Rajajinagar 6th Block, Magadi Main Road,  Near Prasanna Theatre,
Bengaluru - 560023.
Look forward to see you in institute!
Dot Net Student Reviews about the Trainer and .NET Technologies Training Course @ InventaTeq.com
InventaTeq's 100% Gauranteed Placement Support Program has helped so many students(Freshers and Experienced) to get DOT NET Jobs in MNC's and 2-tier IT Companies
Good .net coaching center in bangalore. Trainer is expertise in the field and provided best training. Trainer has real time experience with best teaching skills. I have got best DOT NET coaching with affordable price. i Surely Recommend my friends to join inventateq institute.
Inventateq Student Reviews
Date published: 2/11/2015