Best Web Designing and Graphic Training Center and Institute in Bangalore, 100% JOB Oriented Classes
ADVANCED Website, Graphics using Adobe Photoshop ( TRAINING COURSE IN BANGALORE WITH LIVE PROJECTS)
Job Assurance: 100% Guaranteed Placement Support
Course Duration: 66 hrs training classes
Location: Website Design Classes conducted in our Bangalore - BTM Layout, Jayanagar coaching centers or can be on-site at client locations (Corporate Training)
Timings & Schedules: Both on Weekdays / Weekends
Pre-Requisite: Any Graduate/Software Developer/Fresher looking for Job
Extras:Mock Tests, Interview Questions & Answers will be covered along with web deisgn course
LAB Facility: The Training is designed tentatively for each batch with Hands on Project Experience exposures in the Lab session. The Lab sessions are followed along with the Theory in the respective day itself.
Superb Trainers
---
Our Faculty are professional practitioners in their respective fields. We are proud to have a team of intellectual members of Instructors. They are highly skilled and experienced educators and group leaders. They offer a wealth of technical knowledge and experience which they impart with committment, creating an international learning environment that is rich in innovation and creativity.
Latest JOB Openings: IT Matrix looking for Trained Freshers who have good knowledge on Web design and Graphic Designing. We will forward the resumes of interested candidates to them and they can hire students from our institute.
Please be informed that we are conducting a FREE DEMO CLASS for Website Graphic Designing Training on Tomorrow at 11.30 AM in BTM Layout Branch. Call us: 080 42108236 and Book your Seat Now!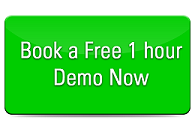 Web Designing Training Course Content And Structure
Introduction to Internet
This course is for any individual learning to use Internet.
What is Internet and the world wide web?
Domain Registration and Web hosting Concepts
Introduction to websites and its functionalities
Introduction to HTML/CSS
Web related Photoshop - duration 20 hrs
Duration: 20hrs
Web related Photoshop 
Color Mode
Layout Design
Dimensions
Resolution
Introduction Photoshop
Image Formats
Creating new Document & Page setup
Create
Delete
Rearrange Layers
Brush Tool
Reset Brush
Loading Brush
Difference Between Flow & Opacity.
Eraser
Marquee
Lasso
Polygonal Lasso
Magnetic Lasso Tools Properties
Bucket
Magic Wand
Quick Selection
Magic Eraser.
Background Eraser.
Cut 
Copy
Paste
Eye Dropper
Gradient Tool
Color Sampler
Ruler
Note
Count Tool
Blur
Sharpen
Smudge
Dodge
Sponge Tool
Pencil
Color Replacement
Mixer Brush Tool
History
History Brush
Art History Brush
Type Tool
Type Mask
Paste Special
Layer Style
Free Transformation
Pen Tool & Modifying Tools
Custom Shape Tool
Paths Layer
Slice,Slice selection tool
Save for web
Web Layout. 
Clone Stamp
Pattern Stamp
Healing Brush Tools
Red Eye Tool
Image Menu Adjustment
Adjustment Layer
HTML - 30 Hrs
Internet,IP,Gateway
ISPs.
Server & Client,Domain & Host Name..
URL,Web Page.
HTML Tags.
Attributes & Values.
HTML Structure.
Minimum HTML Tags,Start Tag & Close Tag
HTML Comment.
Line Break(clear="left/right/all")
Paragraph (align="center/right")
Bold,Italic
Typewriter Text,Headline(h1-h6)
Font(face="name, name" size="+/-value/fixed size" color="color value").
Horizontal Rule(size="XX"
width="XX/XX%" noshade).
Block Quote
Division(align="left/center/right")
Unordered List
(type="disc/circle/square").
Ordered List(type="I/A/1/a/i"
start="value to start counting at").
List Item.
Definiton List.
Definition List Item.
Definition List Definition.
Anchor Link,Anchor Mark
Anchor Mark(name="markname").
Insert Image
Table(border,width,cellspacing,cellpadding

Table Row(align="left/center/right"
valign="top/middle/bottom"
bgcolor="value")
Table Data
(align="left/center/right"
valign="top/middle/bottom"
width=X <td>nowrap
colspan="X" rowspan="X"
bgcolor="value").
Table Header (align="left/center/right"
valign="top/middle/bottom"
width=X nowrap colspan="X"
rowspan="X" bgcolor="value").
Table layout page
Form(method=get/put
action="programname").
Input Field(Text,Password)

Input Field(Checkbox,Radio,File)
(name="variablename"
type=checkbox)
Input Field(Submit,Reset)

Hidden field,Lable Tag
Frame Definition(Scroll,Src,Border)

Iframes,No Frames(Height,Width)
Meta Tags,Content metatags
(Keywords,Description,author)

ampersand(&),cent sign(¢.
copyright symbol(©or ©)
degree sign(°),greater than(>).
less than(<),non-breaking space( ).
registered trademark(®),trademark(™).
CSS - Duration 15 hrs

Basics of CSS
Classes.
Inline CSS
External CSS
ID
Internal CSS
Background.
Borders.
Fonts.
Text.
Alignments.
Letter Spacing.
Word Spacing
Padding.
Margins.
List Styles.
Positions(DIV).
A tag (hover).
Basics of Layout Design.
Menu Design (Single Level)
Layout Design Position
Moving slider
Photos gallery shadowbox
News ticker
Online Enquiry page
Stylish Menus

| | | | |
| --- | --- | --- | --- |
| Student Name | Where he got placed | Offered Salary | Designation |
| Amit | Wipro | 3 Lakhs p/a | Junior SEO Analyst |
| Varun | Emerson | 2.75 Lakhs p/a | Junior SEO Analyst |

| | | | |
| --- | --- | --- | --- |
| Company Name | Job Description | Offered Salary | Late date to apply |
| Wipro | SEO Analyst | 3 Lakhs p/a | 14-5-2015 |
| Infosys | SEO Analyst | 2.75 Lakhs p/a | 15-5-2015 |
s

This level will provide the students with the 'hands-on' experience, an active involvement with live projects under the guidance of the industry experts alongside the company's working professionals.
Information on Admission & Web Designing Training Enrollment
Those candidates who wish to enroll and attend the website designing Training programe, please contact info@inventateq.com,
Communicate with us
Mobile: +91 - 7676765421
Landline: BTM Layout 2nd stage: 080 - 42108236
Jayanagar : 080 - 41502315
Email: info@inventateq.com

The Physical address of the Training Institute is also mentioned here. The candidates can also walk in to the Institute to enroll the name.
#687, 1st Floor, 29th Main, 3rd Cross,
Near AXA Company Signal, BTM Layout 2nd Stage, 
N.S Palya (OR) BTM Lake Road
Bengaluru - 76 , Karnataka.
No. 1578, 2nd Floor, 11th Main Road,
Jayanagar 4th 'T' Block, 
Next to Domino's (OR) Jayanagar Post-office,
Bangalore – 41.
Graphics & Web Design:
At InventaTeq, we ensure that the special courses in Graphics and Web design will traverse the whole range of tools and gain knowledge in colors, typography and Layouts.
Design Fundamentals
Computer Aided Image Editing
Computer Aided Illustration
Computer Aided page layout and Digital Publishing
Computer aided Vector Animation
Computer Aided Web Design
Digital Audio Editing
Look forward to see you in insitute!