Best DataStage Training Institutes in Bangalore with 100% JOB Placements
We are the Leading provider of DataStage trainings in the industry for over many years providing class-room training, job support, corporate training and online trainings. unlike other companies, weoffer you Cost effective Quality Data Stage training, Our Trainers are highly talented faculty with real time experience in Data Stage Field to make you work on real-time projects to get ready for new Job.
Job Assurance: 100% Placement Assistance
Duration: 30 - 35 hrs training classes
Location: Courses are run in our Bangalore Coaching Centres (Marathahalli, BTM Layout, Rajaji Nagar, Jayanagar) or can be on-site at client locations (Corporate Training)
Timings & Schedules: Both on Weekdays / Weekends
Pre-Requisite: Graduate/Software Developer who want to learn ETL tool
Extras: Mock Test and Interview Questions & Answers will be covered along with course
LAB Facility: The Training is designed tentatively for each batch with Hands on Experience exposures in the Lab session. The Lab sessions are followed along with the Theory in the respective day itself.

Feel & Decide After Taking FREE SAMPLE CLASS from our Data Stage Industry Experts.
Classroom - Tomorrow at 8 AM & Saturday at 1.30 PM
Online Demo Class - Pls Call us (OR) Email us
Book Your Seat for 1 Hour FREE DEMO Class Now! call us: 7676765421 , 080 - 42108236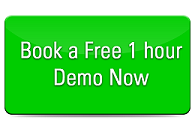 Data Warehousing/Data Stage Course Content:
Course Objectives :
Understand what Data Warehousing means
Realize the Need, Advantages & Challenges in implementation of a DW Solution
Understand Data Warehouse Architecture and its components
Understand IBM Reference DW-BI Architecture
Understand IBM's IOD initiative and realize how DW-BI helps in achieving this objective
Know the DW-BI Tools and Products, the trends in DW-BI
Know your Growth Prospects in the DW-BI Arena within IBM
Module 1 : Data Warehouse Evolution
Topic 1. Data Warehouse Definitions
Topic 2. Data Warehouse Evolution
Topic 3. Need for Data Warehouse & its Advantages
Module 2 : Data Warehouse Concepts
Topic 1. OLTP, OLAP, ODS
Topic 2. Why OLAP for Data Warehouse
Topic 3. OLTP to OLAP transformation steps
Topic 4. Differentiate between OLTP, OLAP, & DW
Topic 5. Data Warehouse system qualifiers
Module 3 : Data Warehouse Architecture – Part 1 – GENERIC
Topic 1. Data Warehouse Generic Architecture
Topic 2. DW Components - Terminology
Module 4 : Data Modeling in DW-BI
Topic 1. Types of Data Model in DW-BI
Topic 2. ER – Relational Model
Topic 3. Dimensional Model
Module 5 : Data Warehouse Architecture – Part 2 – SPECIFIC
Topic 1. Data Stores – Responsibilities in Data Warehouse
Topic 2. The Inmon Data Warehouse
Topic 3. The Kimball Data Warehouse
Topic 4. The Inmon versus Kimball Data Warehouse
Topic 5. Data Warehouse – Architecture Types
Topic 6: Data Mining – An Introduction
Topic 7: Data Governance – An Introduction
Datastage Course Content 8.5 :
Course Objectives
•DataStage Clients and Server
•Setting up the parallel environment
•Importing metadata
•Building DataStage jobs
•Loading metadata into job stages
•Accessing Sequential data
•Accessing Relational data
•Introducing the Parallel framework architecture
•Transforming data
•Sorting and aggregating data
•Merging data
•Configuration files
Module 01: Introduction
List and describe the uses of DataStage
List and describe DataStage clients
Describe the DataStage workflow
List and compare different types of DataStage jobs
Describe two types of parallelism exhibited by DataStage parallel jobs
Module 02: Deployment
Identify the components of Information server that needs to be installed
Describe what a deployment domain consists of
Describe different domain deployment options
Describe the installation process
Start the information server
Module 03: Administering DataStage
Open the administrative console
Create new user and groups
Assign suite roles and product roles to users and groups
Give user DataStage credentials
Log on to DataStage Administrator
Add a DataStage user on the permissions tab and specify the user's role
Specify DataStage global and project defaults
List and describe important environment variables
Module 04: DataStage Designer
Logon to DataStage
Navigate around DataStage Designer
Import and Export DataStage objects in to file
Import a table definition for a Sequential file
Module 05: Creating Parallel jobs
Design a simple Parallel job in Designer
Define a job parameter
Compile your job
Run your job in Director
View the job log
Module 06: Accessing Sequential data
Understand the stages for accessing different kinds of sequential data
Sequential File stage
Complex Flat File stage
Create jobs that read from and write to sequential files
Create reject Link
Work with NULL's in sequential file
Read from multiple files using file patterns
Use multiple readers
Module 07: Platform Architecture
Describe parallel processing architecture
Describe pipeline parallelism
Describe partition parallelism
List and describe partitioning and collecting algorithms
Describe configuration files
Describe the parallel job compilation process
Explain OSH
Explain the Score
Module 08: Combining Data
Combine data using the Lookup stage
Define range lookups
Combine data using Merge stage
Combine data using the Join stage
Combine data using the Funnel stage
Module 09: Sorting and aggregating data
Sort data using in-stage sorts and Sort stage
Combine data using Aggregator stage
Combine data Remove Duplicates stage
Module 10: Transforming Data
Use the Transformer stage in parallel jobs
Define constraints
Define derivations
Use stage variables
Create a parameter set and use its parameters in constraints and derivations
Module 11: Repository Functions
Perform a simple Find
Perform a Advanced Find
Perform Impact Analysis
Compare the difference between two Table Definitions
Compare the differences between two jobs
Module 12: Working with Relational data
Import table definitions for relational tables
Create Data connections
Use Connector stages in a job
Use SqlBuilder to define SQL Select statements
Use SqlBuilder to define SQL Insert and Update statements
Use DB2 Enterprise stage
Module 13: Metadata in Parallel Framework
Explain Schemas
Create Schemas
Explain Runtime Column Propagation (RCP)
Turn RCP ON and OFF
Build a job that reads data from a sequential file using a Schema
Build a shared Container
Module 14: Job Control
Use the DataStage job sequencer to build a job that controls a sequence of jobs
Use Sequencer links and stages to control Sequence of set of jobs
Use Sequencer triggers and stages to control the conditions under which jobs run
Pass information in job parameters from master controlling job to the controlled jobs
Define user variables
Enable restart
Handle errors and exceptions
& Many more real time scenarios…..
Information on Admission & Training Enrollment
Those candidates who wish to enroll and attend the Training programe,
Please Communicate with us
Mobile: 7676765421
Landline: BTM Coaching Centre : 080 - 42108236, 9986917655
Marathahalli Institute : 080-42024661, 7899332878

Jayanagar Branch : 080 - 41502315
Rajaji Nagar: 080 - 41713019
Email: info@inventateq.com , inventateq@gmail.com

The Physical address of the Training Institute is also mentioned here. The candidates can also walk in to the Institute to enroll the name.
Inventateq: Best Datastage Training Centers in Bangalore
No. 687, 1st Floor, 29th Main Road,
BTM Layout 2nd Stage, BTM Lake Road
Coming from Silk board then take Left @ AXA Company Signal
Bangalore – 41.

Marathahalli Coaching Center

No. 43, 3rd Floor, Marathahalli,
10th Building From Brand Factory towards Old Airport Road,
Next to Axis Bank, Above Federal Bank
Bangalore - 37

No. 1578, 2nd Floor, 11th Main Road,
Jayanagar 4th 'T' Block, 
Next to Domino's (OR) Jayanagar Post-office,
Bangalore – 41.

No. 16, 1st Floor,
Rajajinagar 6th Block, Magadi Main Road,  Near Prasanna Theatre,
Bengaluru - 560023.
Look forward to see you in institute!
Datastage Training Reviews at InventaTeq.com
Inventateq Reviews and Testimonials by our students.
I did Datastage training course from InventaTeq Institute with 100% placement centre. The trainer's teaching methodology involved clear explanation of each and every topic thoroughly with real world examples which helped me to get job. thanks to my trainer. No complaints, my rating is 5 out of 5
Written by:
Kishore Kumar
Inventateq Student Reviews and Testimonials
Date published: 07/30/2015