Best PHP and MySQL Training Center and Institute in Bangalore, 100% JOB Oriented Classes
ADVANCED PHP/MySQL PROGRAMMING TRAINING COURSE IN BANGALORE WITH LIVE PROJECTS
Job Assurance: 100% Placement
Duration: 50 hrs training classes
Location: Courses are run in our Bangalore - BTM Layout offices or can be on-site at client locations (Corporate Training)
Timings & Schedules: Both on Weekdays / Weekends
Pre-Requisite: Graduate/Software Developer/Fresher
Extras:Mock Tests, Interview Questions & Answers will be covered along with course
LAB Facility: The Training is designed tentatively for each batch with Hands on Project Experience exposures in the Lab session. The Lab sessions are followed along with the Theory in the respective day itself.
Latest JOB Openings: M2M Innovations looking for candidates who have good knowledge of PHP and MySQL. We will forward the resumes of interested candidates to them and they can hire students from our institute.
Please be informed that we are conducting a FREE DEMO CLASS for PHP and MYsql Training on Tomorrow at 11.30 AM in BTM Layout Branch. Call us: 080 42108236 and Book your Seat Now!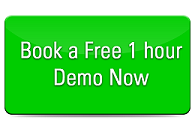 Name
Company Name
Package
Email Id
Contact No
Neelmani
E-Centric
400***
Neel***@gmail.com

8088387486

Contact No
Company Name
Description
Package
Email Id
Contact No
E-Centric
php developer with 2yr experience
40k
Neel***@gmail.com

8088387486

Contact No
E-Centric
php developer with 2yr experience
40k
Neel***@gmail.com

8088387486

Contact No
E-Centric
php developer with 2yr experience
40k
Neel***@gmail.com

8088387486

Contact No
Name
Review
Email Id
Contact No
Neelmani
Very Good
Neel***@gmail.com

8088387486

Contact No
Neelmani
Very Good
Neel***@gmail.com

8088387486

Contact No
Neelmani
Very Good
Neel***@gmail.com

8088387486

Contact No
PHP/MySQL Training Course Content And Structure
Introduction to Internet
This course is for any individual learning to use Internet.
What is Internet and the world wide web?
Introduction to websites and its functionalities
Introduction to HTML/CSS
Introduction to Domain Names and Web hosts.
HTML
-----
Introduction
Let's get started
Find out what tools you need to make your own website.
What is HTML?
Elements and tags?
Create your first website
What have you learned so far?
A few more elements
Attributes
Insert Links
Insert Images/Videos
HTML Tables
CSS
----
Introduction
What is CSS?
How does CSS work?
Colors and backgrounds
Fonts
Text
pseudo-classes
Identification and grouping of elements (class and id)
Grouping of HTML elements (span and div)
Margin
padding
border
CSS for Basic HTML tags
How to implement CSS in HTML

MYSQL
-----
Introduction to MYSQL
MYSQl Installation
What Is Database
What is DBMS
What is RDBMS
Types of RDBMS
Advantage of RDBMS
How to create & Delete database
How to create & Delete User of Database
Privillage
Set Privillage
Type of Privillage
Operation on user like list,verify,view etc.
Table
Operations of table like create,delete,insert etc.
Datatype
Description about all available datatype
Constraint
Types of constraints
use of constraints
Implemantation Of constraints like :
1) NOT NULL
2) UNIQUE
3) PRIMARY KEY
4) FOREIGN KEY
5) CHECK
6) DEFAULT
SQL Queries
Nested SQL Queries
PHP
---
Introduction to PHP
PHP Installation
PHP Fundamentals
PHP .ini Configuration file
PHP Syntax
PHP Comments
Variables
Strings
Operators
Conditional Statement
If-Else
Switch Statement
Function Definition
Function Scope
Function Arguments and Return Values
Arrays
Sorting Arrays
Handling Multidimensional Arrays
While Loops
For Loops
Do While Loops
Foreach Loops
Functions
PHP Form
Retrieving Form Data
Implementing PHP in HTML
Implementing HTML with PHP
Object Oriented Programming System(OOPS)
$_GET Method
$_POST Method
Difference between $_GET and $_POST
Date Function
PHP Include
PHP File
File Upload
Working with Pagination Cookies
Sessions
Sending E-mail
Secure E-mail
Handling Error
PHP using OOP's
Class & Object
function
Exception Handling
Try & Catch Block
Throw & Throws
Introduction to MYSQL
Creating Connection with Database
Creating DB/Table
Select
Where & Orderby
Update
Delete
Uploading Files to Web Server

This level will provide the students with the 'hands-on' experience, an active involvement with live international projects under the guidance of the industry experts alongside the company's working professionals.
Information on Admission & PHP and MySQL Training Enrollment
Those candidates who wish to enroll and attend the PHP Training programe, please contact info@inventateq.com,
Communicate with us
Mobile: +91 - 7676765421
Landline: BTM Layout 2nd stage: 080 - 42108236
Malleswaram Center : 080 - 41713019
Email: info@inventateq.com

The Physical address of the Training Institute is also mentioned here. The candidates can also walk in to the Institute to enroll the name.
#687, 1st Floor, 29th Main, 3rd Cross,
Near AXA Company Signal, BTM Layout 2nd Stage, 
N.S Palya (OR) BTM Lake Road
Bengaluru - 76 , Karnataka.
No. 1578, 2nd Floor, 11th Main Road,
Jayanagar 4th 'T' Block, 
Next to Domino's (OR) Jayanagar Post-office,
Bangalore – 41.
Did you know that 'Open Source Programming' with PHP / MySQL is one of the most lucrative opportunities in the job scene today? Going through a good PHP/MySQL training course in Bangalore can take you places.
Info Database & Online Catalogs
E-Commerce
Web Forms
BLOG
These are some extremely popular web applications you must be using or have heard about often. These dynamic web applications have changed the way we use the Internet today. We are talking about a new generation of dynamic/interactive websites that operates according to the visitors and/or the administrators. 'Open Source Programming' powers these applications!
'Open Source Programming' (where the source function can be changed according to the need-of-the-hour) is the hot favorite solution for the dynamic needs of the e-business worldwide.PHP/MySQL is the most preferred 'Open Source Programming' script worldwide. The reasons why.
Since they run on Linux and Unix, PHP websites are considered more secure compared to Windows supported languages such as ASP and .NET.
Unlike other programming languages, with PHP a fresher can learn and develop websites in a matter of 2-4 months
PHP / MySQL does not require any License fees unlike Windows supported languages.
PHP / MySQL web hosting is much cheaper than Windows supported hosting
PHP applications are sturdier and can easily adapt to various web hosting environments.
For example, PHP scripts can be run on Windows hosting but ASP and .NET apps do not work on Linux and Unix.
For its economy and universality, most of the medium to small size businesses worldwide choosePHP / MySQL to operate and enhance its presence online. A PHP / MySQL web host allows to continuously create as many web-applications as you can think of. the sky is the limit! The flipside! Currently there is a huge gap in the number of jobs in the PHP sector and the number of trained quality professional PHP programmers.
Want to fill in the gap? Use the ever-increasing demand for PHP to your advantage! An easy-to-learn script with unlimited scope. Make PHP / MySQL your route to success.
Look forward to see you in insitute!