Best PHP MySQL Training Institutes in Bangalore, BTM Layout, Marathahalli with 100% Job Placements
ADVANCED PHP/MySQL PROGRAMMING TRAINING COURSE IN BANGALORE WITH LIVE PROJECTS
Job Assurance: 100% Placements in MNC and 2-tier Companies with Good Salaries : To our Clients, We send you for interviews till you get a job
Course Duration: 50 hrs php training classes with live project to practice
Location: Courses are run in our Bangalore (BTM Layout, Marathahalli, Jayanagar, Rajaji Nagar Braches) or can be on-site at client locations (Corporate Training)
Timings & Schedules: Both on Weekdays / Weekends
Pre-Requisite: Job Seekers, any Graduates, Software Developer, Freshers , web developers, web designers, seo specialists
Extras:Mock Tests, Interview Questions & Answers will be covered along with course
LAB Facility: The Training is designed tentatively for each batch with Hands on Project Experience exposures in the Lab session. The Lab sessions are followed along with the Theory in the respective day itself.
PHP Course Contents: Html + CSS + PHP + Mysql Database + Java and Ajax Scripts + CMS Platforms + Advanced PHP Topics

Please be informed that we are conducting a FREE DEMO CLASS for PHP and MYsql Training Tomorrow in BTM Layout and Marathahalli Branch. Call us: 7676765421 and Book your Seat Now!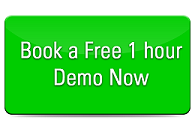 Our Tie-Up with Companies

This level will provide the students with the 'hands-on' experience, an active involvement with live international projects under the guidance of the industry experts alongside the company's working professionals.
Information on Admission & PHP and MySQL Training Enrollment
Those candidates who wish to enroll and attend the PHP Training programe, please contact info@inventateq.com,
Communicate with us
Mobile: +91 - 7676765421
Landline: BTM Layout 2nd stage: 080 - 42108236, 9986917655
Marathahalli Center : 080 - 42024661, 7899332878
Rajaji Nagar Centres : 080 - 41713019
JayaNagar Office : 080 - 41502315
Email: info@inventateq.com, inventateq@gmail.com

The Physical address of the Training Institute is also mentioned here. The candidates can also walk in to the Institute to enroll the name.
Inventateq : PHP Training Centers in Bangalore
No. 687, 1st Floor, 29th Main Road,
BTM Layout 2nd Stage, BTM Lake Road
Coming from Silk board then take Left @ AXA Company Signal
Bangalore – 41.

Marathahalli Coaching Center

No. 43, 3rd Floor, Marathahalli,
10th Building From Brand Factory towards Old Airport Road,
Next to Axis Bank, Above Federal Bank
Bangalore - 37

No. 1578, 2nd Floor, 11th Main Road,
Jayanagar 4th 'T' Block, 
Next to Domino's (OR) Jayanagar Post-office,
Bangalore – 41.

No. 16, 1st Floor,
Rajajinagar 6th Block, Magadi Main Road,  Near Prasanna Theatre,
Bengaluru - 560023.
PHP Students Reviews about Inventateq Training Institute
Inventateq providing 100% Job Oriented PHP Course with Placement Support through which we have placed more than 500+ PHP students in MNC Companies and 2-tier Firms with good salary packages
I Got Placed in a Infosys Company through InventaTeq. The training is Practical with live project and covered all the topics with examples which has helped me a lot in clearing Interview easily. Thansk to trainer
Inventateq Student Reviews and Testimonials
Date published: 10/30/2015
Did you know that 'Open Source Programming' with PHP / MySQL is one of the most lucrative opportunities in the job scene today? Going through a good PHP/MySQL training course in Bangalore can take you places.
Info Database & Online Catalogs
E-Commerce
Web Forms
BLOG
These are some extremely popular web applications you must be using or have heard about often. These dynamic web applications have changed the way we use the Internet today. We are talking about a new generation of dynamic/interactive websites that operates according to the visitors and/or the administrators. 'Open Source Programming' powers these applications!
'Open Source Programming' (where the source function can be changed according to the need-of-the-hour) is the hot favorite solution for the dynamic needs of the e-business worldwide.PHP/MySQL is the most preferred 'Open Source Programming' script worldwide. The reasons why.
Since they run on Linux and Unix, PHP websites are considered more secure compared to Windows supported languages such as ASP and .NET.
Unlike other programming languages, with PHP a fresher can learn and develop websites in a matter of 2-4 months
PHP / MySQL does not require any License fees unlike Windows supported languages.
PHP / MySQL web hosting is much cheaper than Windows supported hosting
PHP applications are sturdier and can easily adapt to various web hosting environments.
For example, PHP scripts can be run on Windows hosting but ASP and .NET apps do not work on Linux and Unix.
For its economy and universality, most of the medium to small size businesses worldwide choosePHP / MySQL to operate and enhance its presence online. A PHP / MySQL web host allows to continuously create as many web-applications as you can think of. the sky is the limit! The flipside! Currently there is a huge gap in the number of jobs in the PHP sector and the number of trained quality professional PHP programmers.
Want to fill in the gap? Use the ever-increasing demand for PHP to your advantage! An easy-to-learn script with unlimited scope. Make PHP / MySQL your route to success.
Look forward to see you in insitute!