100% JOB Oriented C C++ Training Centres in Bangalore: Marathahalli & BTM Layout
JOB Assurance 100% Guaranteed Placement Support in MNC Companies and small IT Firms

C & C plus plus Course Duration: 70 hrs Practical training classes

Training Centers: Courses are run in our Bangalore offices (Marathahalli, BTM Layout, Rajaji Nagar, Jayanagar) or can be on-site at client locations (Corporate Training)

Class Timings & Schedules: Both on Weekdays / Weekends Available

Mock Tests and Mock Interviews

Pre-Requisite:Freshers, pass out Graduates, Job Seekers and Software Developer Any

Extras: Resume Preparation Support & Interview Questions & Answers will be covered along with course

LAB Facility: C C++ Training is designed tentatively for each batch with Hands on Experience exposures in the Lab session. The Lab sessions are followed along with the Theory in the respective day itself.
About the Best Trainer
At InventaTeq, Trainers are highly experienced and Certified Trainers qualified to deliver Interview and JOB Oriented C C++ training Course syllabus whether it's a Classroom training session or an Online Courses.

Get 1 Hour FREE DEMO Class Now! call on to +91 - 7676765421, 080 - 42024661/42108236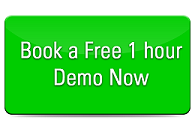 Real Time C C++ Course Outline:
Why Object Oriented?
The Software Crisis
Design Techniques
Large Software Systems
C++ and Object-Oriented Programming
Why C++ & Features of C++?
The Language of Object-Orientation
Class and object
Encapsulation
Data Hiding
The Public Interface
Relationships Among Classes
Inheritance
Polymorphism
Object-Oriented Design
C vs. C++
Comments
Namespaces
Simple Input/Output
Function Prototypes
Preprocessor
The inline Specifier
Structure Members
The Reference Type
Overloading Function Names
Default Parameters
The Scope Resolution Operator
Aggregates
Operators new and delete

Fundamentals of Classes
Data Types
User Defined Data Types
Defining a Class
public and private Access Levels
The Scope Resolution Operator ::
Using Class Objects Like Built-in Types
Scope
Constructors & destructors
Member Initialization Lists & initializing reference data members
Array of Objects
Pointers
The this Pointer
Passing and returning Objects to/from Functions
static Class Members
Operator Overloading
Introduction
Rules for Operator Overloading
Rationale for Operator Overloading
Overloading Member/non-Member Functions
friend Functions
Copy Constructor
Assignment Operator
Overloading
Overloading Increment and Decrement Operators
const Objects and References
Operators, which cannot be overloaded
Composition of Classes
Relationships
Composition of Classes
Member Initialization Lists
Copy Constructor Under Composition
operator= Under Composition
Inheritance
Introduction
Public Base Classes
The protected Access Level
Member Initialization Lists
Assignments Between Base and Derived Objects
Compile-Time vs. Run-Time Binding
virtual Functions
Polymorphism
virtual Destructors
Pure virtual Functions
Abstract Base Classes, to define interfaces
I/O in C++
The iostream Library
Predefined Streams
Overloading operator<<
Overloading operator>>
Manipulators
Stream States
Formatted I/O
Disk Files
Reading and Writing Objects
Advanced Topics
Template Functions
Template Classes
Multiple Inheritance
User-Defined Conversions
Data Structures
An Iterator Class
Exceptions
Introduction to the Standard Template Library
Introduction
The Standard Template Library
Design Goals
STL Components
Iterators
vector,list,set
Function Objects
Adaptors
Design Patterns
What are Design Patterns
Singleton
Proxy Facade
Model View Controller
How Design Patterns resolve common Design Problems
Miscelleneous
C++ Good Practices to develop Robust code
Memory Leaks
Inner or Nested classes
_______________________________________________________________________________________________
Information on Admission & Training Enrollment
Those candidates who wish to enroll and attend the Training programe,
Communicate with us
Mobile: +91 - 7676765421
BTM Layout Office080 - 42108236, 9986917655
Marathahalli Center: 080 - 42024661, 7899332878
Rajaji Nagar Centre: 080 - 41713019
JayaNagar Centre: 080 - 41502315
Email: info@inventateq.com , inventateq@gmail.com

The Physical address of the C C++ Training Institute is also mentioned here. The candidates can also walk in to the Institute to enroll the name.
Inventateq: Best C C++ Training Centers in Bangalore
No. 687, 1st Floor, 29th Main Road,
BTM Layout 2nd Stage, BTM Lake Road
Coming from Silk board then take Left @ AXA Company Signal
Bangalore – 41.

Marathahalli Coaching Center

No. 45, 3rd Floor, Marathahalli,
Next to Axis Bank
10th Building From Brand Factory towards Old Airport Road,
Bangalore.

No. 1578, 2nd Floor, 11th Main Road,
Jayanagar 4th 'T' Block, 
Next to Domino's (OR) Jayanagar Post-office,
Bangalore – 41.

No. 16, 1st floor,
Rajajinagar 6th block, 
magadi main road, near Prasanna theatre,
bengaluru-560023
Look forward to see you in insitute!
C C++ Students Reviews and Feedbacks
After the C C Plus Plus Course Completion so Many InventaTeq Student Got Jobs in MNC's and Mid-Small Size Companies with Big Salaries as Freshers and with Experience
They are the best providers of C C Plus Plus Training Courses in Bangalore with excellent placements Track Record. C & C++ Training Course Content is very much mixed both practical and interview point of questions.
Written by:
Sandeep Kishan
Inventateq Student Reviews
Date published: 08/11/2015