Hands-on Oracle Data Integrator ODI 11g Admin & Developer Course and Corporate Trainings
ODI Trainer Profile

10+ years of strong hands-on experience in Oracle Data Integrator (ODI) 11g Admin & Developer .
Working experience in Bulk-processing using ODI to create bulk data-integrations in Oracle Fusion Middleware stacks.
Completed 20+ batches successfully
Good knowledge on XSLT, XSD, XML, Java, SQL,PL/SQL, UNIX and Weblogic, OSB, SOA, AIA and integration of OSS BSS applications
Handled  corporate trainings in MNC Companies
Technical Support even after course completion
Supports Students for Resume Preparation and Interview Preparations
Latest & Data Integrator JOB Openings from our clients: Systechusa.com No. of Positions: 20 Experience: Freshers – 2014 graduating candidates Skill Set · Knowledge of SQL and RDBMS concepts compulsory · Excellent verbal and written communication abilities · Sound aptitude, outstanding logical reasoning and analytical skills · Willingness to take initiatives and assume leadership roles · Willingness to travel
Job Profile
Candidates will undergo a 3 month training program for Business Intelligence - The Systech Boot Camp. This program includes class room participation, lab exercises, project simulations and real-world apprenticeship.
On successful completion of training one shall be responsible for, but not limited to implement BI solutions, execute different stages of project life-cycle, work in a team and communicate with clients.
Free Benefits you Get:
Job Assurance: 100% JOB Assistance

Resume Architecture: Resume Preparation Support to get calls for interviews

Duration: Normally it will stretch upto 30-35 hrs or vaguely one month as lot of hands-on is required to master this ODI tool.

Location: Courses are run in our BTM 2nd stage Office, Bangalore

Timings & Schedules: prefer weekends as we can take class upto 2 -3 hrs in a stretch and it will help in the continuity of the course as every topic is stitched each other.

Latest Course Study Material: Together with the notes we provide pdf materials also which helps the candidates to learn more.

Extras: MOCK Exams, Mock Interviews will be Conducted by Industry Experts and Interview Questions & Answers will be covered along with course

24/7 LAB Facility: The Training is designed tentatively for each batch with Hands on Experience exposures in the Lab session. The Lab sessions are followed along with the Theory in the respective day itself.
Compare to other Institutes, InventaTeq takes Less Fees with all student facilities mentioned Above
Feel & Decide after a free Demo class on ODI Training with our Real time Experts. Call us : 7676765421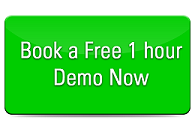 General overview of ODI Admin and Developer Course Contents:
     
1.Introduction
· Identifying the Course Units
· What is Oracle Data Integrator?
· Why Oracle Data Integrator?
· Overview of ODI 11g Architecture
· Overview of ODI 11g Components
· About Graphical Modules
· Types of ODI Agents
· Overview of Oracle Data Integrator Repositories
2. Installation of Oracle Data Integrator 11g with Weblogic Server
3. Administering ODI Repositories
·
4.ODI Topology Concepts
·

5.Describing the Physical and Logical Architecture
·
6.Oracle Data Integrator Model Concepts
·
7.Setting Up a New ODI Project
·
8. Setting up an ODI Agent
·
9.ODI Interface Concepts
·
10.Designing Interfaces
·
11.Interfaces: Monitoring and Debugging
·
12. Temporary /Yellow interface
 ·
13.Designing Interfaces: Advanced Topics
·
14.Using ODI procedures
·
15.Using ODI Packages
·
16.Managing ODI Scenarios and Versions
·
17.Enforcing Data Quality and Auditing Data with ODI
·
18.Working with Changed Data Capture
·
19.Administering ODI Resources: Advanced Topics
·
20. Setting up Oracle Data Integrator Console & Deploying in Weblogic Server
Oracle ODI 11g TOOL Course Content Syllabus will be provided upon request
Information on Admission & Training Enrollment
Those candidates who wish to enroll and attend the Training programe,
Please Communicate with us
Mobile: +91 - 7676765421
Landline: BTM Branch : 080 - 42108236
Jayanagar Branch : 080 - 41502315
Marathahalli Coaching Centre : 080 - 41502315
Email: info@inventateq.com , inventateq@gmail.com

The Physical address of the Training Institute is also mentioned here. The candidates can also walk in to the Institute to enroll the name.
Inventateq: Best ODI Training Centers in Bangalore
No. 687, 1st Floor, 29th Main Road,
BTM Layout 2nd Stage, BTM Lake Road
Coming from Silk board then take Left @ AXA Company Signal
Bangalore – 41.

Marathahalli Coaching Center

No. 43, 3rd Floor, Marathahalli,
10th Building From Brand Factory towards Old Airport Road,
Next to Axis Bank, Above Federal Bank
Bangalore - 37

No. 1578, 2nd Floor, 11th Main Road,
Jayanagar 4th 'T' Block, 
Next to Domino's (OR) Jayanagar Post-office,
Bangalore – 41.

No. 16, 1st Floor,
Rajajinagar 6th Block, Magadi Main Road,  Near Prasanna Theatre,
Bengaluru - 560023.
Reviews Testimonials for ODI Course
100% Placements Program to InventaTeq Students After Course Completion
As per my training experience, The Trainer for ODI 11g is Best and knowledgable person. good institute and no complaints
Inventateq Student Reviews
Date published: 08/08/2015