Best MicroStrategy Training Institute with 100% Job Oriented Course in Bangalore BTM & Marathahali
Trainer Information

A technology oriented professional Over 10+ years of experience in Microstrategy BI Tool
Microstrategy Certified Professional
Completed 50+ batches successfully
Will cover all the necessary aspects including DataWare Housing concepts and SQL which will help candidates to clear interviews easily
Handled  corporate trainings MNC Companies
Technical Support even after course completion
Supports Students for Resume Preparation and Interview Preparations
Regarding job prospects: The rapidly growing market of MSTR is facing the bottle neck of lack of qualitive professionals. Almost all the MNC's including TCS, INFOSYS, ACCENTURE, WIPRO, CTS, MAHINDRA SATYAM, HCL, MIND TREE etc are serving lot of clients using this versatile tool. Due to the lack of quality trainers and experienced resources companys are trying to train internally other reporting professionals in MSTR. So the major advantage for a prospective MSTR professional is less competition compared to other BI tools.
Job Assurance: 100% Placement - We have tie-ups with many MNC Companies and we will send you for Interviews till you get a JOB.

Resume Architecture: We will support you to Prepare Best Catchy Microstrategy Resume

Duration: Normally it will stretch upto 25-30 hrs or vaguely one month as lot of hands-on is required to master this microstrategy tool.

Location: Courses are run in our BTM Layout Office, Bangalore

Timings & Schedules: prefer weekends as we can take class upto three hrs in a stretch and it will help in the continuity of the course as every topic is stitched each other.

Latest Course Study Material: Together with the notes we provide pdf materials also which helps the candidates to learn more.

Extras: MOCK Exams, Mock Interviews will be Conducted by Industry Experts and Interview Questions & Answers will be covered along with course

24/7 LAB Facility: The Training is designed tentatively for each batch with Hands on Experience exposures in the Lab session. The Lab sessions are followed along with the Theory in the respective day itself.
Feel & Decide after a free Demo class with our Real time Experts. Call us - 080 42108236 , 42024661 , 7676765421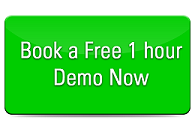 Compare to other Institutes InventaTeq charges Low Fees to students
MicroStrategy is a DWH - BI Reporting tool. MicroStrategy emerged as a dominant player in this domain with its non- comparable OLAP and reporting features. It is considered as the best innovative product in its market space. 

MicroStrategy provides its support over desktop, web and mobile platforms such as ipad and android. MicroStrategy is not only capable for providing Pixel- Perfect reporting features, but graphics based Dashboards also which provide high degree of user interactivity. The major competitors of MicroStrategy are Cognos and Sap BO. Still based on functionalities MSTR is laps ahead.

General overview of MSTR topics:
Day 1:
Dwh basics
Mstr over view
Day 2: 
Mstr archtr
Mstr characteristics
Introduction to schema objects
Tables and warehouse catalogue features
Day 3:
facts
Atributes
Hierarchies
Transformations
Day 4:
Advanced Practical on schema objects
Parent child relationships.
Ambuiguity management features.
Public objects intro.
Metrics and dimensionalities.
Day 5:
Public objects continue like
Prompts, filters. Reports. Etc
I server features like consolidation.. View filter.
Custom groups.
Etc
Day 6. 
I cube reporting
Vldb settings.
Sql monitoring
Advanced report features
Admin starting
Day 7.
Admin cont.
Web reporting.
Documents.
Dashboards.
Day 8. 
Documents and dash board cont.
Distribution services.
MicroStrategy BI TOOL Course Content Syllabus will be provided upon request
Information on Admission & Training Enrollment
Those candidates who wish to enroll and attend the Training programe,
Please Communicate with us
Mobile: +91 - 7676765421
Landline: BTM Branch : 080 - 42108236, 9986917655
Marathahalli Training Center: 080 - 42024661, 7899332878
Jayanagar Branch : 080 - 41502315
Email: info@inventateq.com , inventateq@gmail.com

The Physical address of the Training Institute is also mentioned here. The candidates can also walk in to the Institute to enroll the name.
Inventateq Training Centers in Bangalore for Micro Strategy
No. 687, 1st Floor, 29th Main Road,
BTM Layout 2nd Stage, BTM Lake Road
Coming from Silk board then take Left @ AXA Company Signal
Bangalore – 41.

Marathahalli Coaching Center

No. 43, 3rd Floor, Marathahalli,
10th Building From Brand Factory towards Old Airport Road,
Next to Axis Bank, Above Federal Bank
Bangalore - 37

No. 1578, 2nd Floor, 11th Main Road,
Jayanagar 4th 'T' Block, 
Next to Domino's (OR) Jayanagar Post-office,
Bangalore – 41.

No. 16, 1st Floor,
Rajajinagar 6th Block, Magadi Main Road,  Near Prasanna Theatre,
Bengaluru - 560023.
Look forward to see you in institute!
Inventateq.com - Microstrategy Training Course Reviews
Inventateq has trained and placed more than 1000+ students in MNC Companies with Big Salaries
I Strongly Recommend Inventateq bcoz they are Best Microstrategy Training Institutes in Bangalore with Best Trainer who has given me hands - on classes.
Inventateq Reviews from Microstrategy candidates
Date published: 09/11/2015