Best Soft Skills Training Institute in Bangalore with Practical English Classes in BTM Layout, Marathahalli
We offer courses ranging from the very basics of English to higher end soft skills such as Communication Skills, Presentation Skills, Team Skills, Group Discussion skills, JOB Interview training. We also offer courses like Campus Recruitment Training, Fluency development, Desicion Making Skills, CV Editing, Email / Writing Skills and Personality Development.
We believe that each student's English and Soft Skills requirement is mandatory to get selected in MNC Companies so our Personality Development training methodology is structured has per student needs and this is the reason why are Best for the past 4 years and have trained more than 1000+ students and Corporate trainings.
We understand your language needs best.
You've come to the right place if you're looking to enhance your communication skills – from improving your interpersonal & presentation skills to perfecting your professional writing techniques. Join in the best training institute of InventaTeq with 100% Job guaranteed placements.
Why we are No.1?
MNC Employees with Min. 10+ Years of Experience are trainers here
Practical oriented / Job oriented Training. & Real Time project scenarios will help you in companies to work on Live Projects.
Excellency in 100% Placement Offering courses in Marathahalli and BTM Layout centers
We are the Best Soft Skills English Training institute in Bangalore with Lowest Fees Ever.
Mostly Practical Sessions for every course in our institute.
More interaction with student to faculty and student to student
Over 500's of Students placed in various Software companies with our 100% placement program.
One-to-One Training, LAB Facility, Study Materials
Weekly mock interviews / group discussions / interview related questions.
Back up Classes Available.
FREE DEMO CLASS
Our Training Process
Please be informed that we are conducting a FREE DEMO CLASS Tomorrow at 11.00 AM
Book Your Seat for 1 Hour FREE DEMO Class Now! call on to 7676765421 ,080-42108236/41502315.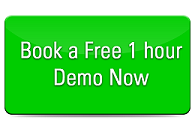 Job Assurance:
100% Placement
Duration:
20 Hrs Classroom Training
Location:
Courses are run in our Bangalore offices (BTM Layout 2nd Stage, Marathahalli , Jayanagar, Malleswaram) or can be on-site at client locations (Corporate Training)
Timings & Schedules:
Both on Weekdays / Weekends
Extras:
Interview Questions & Answers will be covered along with course, Mock Exams, Mock Interviews
LAB Facility:
The Training is designed tentatively for each batch with Hands on Experience exposures in the Lab session. The Lab sessions are followed along with the Theory in the respective day itself.
Soft Skills Training Course Contents/Syllabus:

Communication Skills - Verbal, Written, Listening, Body Language, Visual Language, Public Speaking, neutral accent
Presentation Skills - Effective speaking, step to successful presentation, Know your audience, Prepare the presentation material, prepare self, handling questions
Inter-personal Skills - self-assertiveness, turning into others, emphatic communication, managing conflicts, creating win-win situations, issues and challenges
Leadership Skills: team building and leadership, common leadership mistakes, identify your individual leadership style, managing change etc
Team Management: Improving team effectiveness, team dynamics, activities, developing , coaching, motivating, etc
Negotiation Skills - Customer service skills, professional selling, selling to major accounts, managing sales force, customer orientation, handling difficult customers etc
Positive Attitude - understand the power of mind and use it to its best advantage, recognize negativity in and around, how to change negative mind set etc
Business Etiquette - Expected behaviors within a place of business, treating coworkers and employer etc
Interview Skills - Behavior, Ability to answer questions, asking the right questions, using SAR (search and research) stories, employer interviewing skills
Time Management: Barriers to time management, principles of time management, self-management, organizing your day, planning in advance etc
Stress Management: Common causes of stress, symptoms of excess stress, identifying pressure, how communication helps distress, link between good communication and decreased stress etc
Customer Care: Tone and pace of interaction, care phrases, listening skills, empathy etc
Information on Admission & Soft skills Training Enrollment
Those candidates who wish to enroll and attend the Training programe, please contact info@inventateq.com,
Communicate with us
Mobile: 7676765421
BTM layout Landline: 080 - 42108236
Marathahalli Testing Center: 9986917655
Email: info@inventateq.com , inventateq@gmail.com

The Physical address of the Training Institute is also mentioned here. The candidates can also walk in to the Institute to enroll the name.
Inventateq: Best Software Testing Training Centers in Bangalore
No. 687, 1st Floor, 29th Main Road,
BTM Layout 2nd Stage, BTM Lake Road
Coming from Silk board then take Left @ AXA Company Signal
Bangalore – 41.

Marathahalli Coaching Center

SGR Plaza, No. 43, 3rd Floor, Marathahalli,
Near Axis Bank
10th Building From Brand Factory towards Old Airport Road,
Bangalore.

No. 1578, 2nd Floor, 11th Main Road,
Jayanagar 4th 'T' Block, 
Next to Domino's (OR) Jayanagar Post-office,
Bangalore – 41.

No.19/4, 4th Main Road,
B/W 7th & 8th Cross, 
Near Malleswaram Ground,
Benguluru
Look forward to see you in insitute!