HR Certification Training Courses with 100% Placements in Bangalore - BTM & Marathahalli
Human Resources Training Courses & Open Programs in Bangalore, India
General HR
Industrial Relations
Compliance & OH & S
PayRoll
Learning & Development
Performance Management
Behavioural Assessment
People Management
Recruitment Processes
Interviewing Skills
Theory
Practicals
Assignment
Case study
Evaluation
Certificate

HR - Human

Resources Expert
Job Assurance: 100% Guaranteed Placement Support and Resume Preparation Support

Course Duration: 25 - 30 hrs of training classes

Location: Classes, Courses are run in our Bangalore Centers BTM 2nd stage, Marathahalli and Jayanagar 4th Block or can be on-site at client locations (Corporate Training), Attend HR Classes from your Home

Class Timings & Schedules: Weekdays - 1 Month Duation and Weekends - 1 1/2 Month Duration

Pre-Requisite: Freshers, Fresh M.B.A./ B.B.A. / B.B.M., Management students and who all are interested to do HR Course.

Extras: Interview Questions & Answers will be covered along with course

LAB Facility: The Training is designed tentatively for each batch with Hands on Experience exposures in the Lab session. The Lab sessions are followed along with the Theory in the respective day itself.
We are taking FREE DEMO CLASS Tomorrow in Btm and Marathahalli branches - call 7676765421 to Book your Seat Now!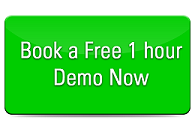 What our HR Students says...
I am Amit Agarwal and I do feel Happy to tell that the HR training Course that has been given to me has made me competent enough to crack the JOB interviews in a MNC Companies
My HR trainer has given the real time exposure in all most all the areas of Human Resources HR activities like Payroll, Recruitment Processes.I feel that She is doing commendable job and I wish good luck to all the trainnes of InventaTeq
I am Divya pleased to inform my Trainer Madam & all my friends that I have been selected as HR-Generalist in a Software company name Avvas Infotech
HR PROGRAM TOPICS
This program is perfect if you are a new or aspiring entrant into the HR profession, a line manager with people management
responsibilities or if you are wishing to gain a broader perspective on the wide ranging activities of an HR professional.
This is a fourteen week program with four intakes per year. It consists of six topics.
Topic 1 - Business driven HR management
Topic 2 - Managing talent in a workplace relations context
Topic 3 - Building and developing talent
Topic 4 - Performance management
Topic 5 - Occupational health and safety
Topic 6 - Measuring HR effectiveness
Topic 1 - Business Driven Human Resource Management
This topic introduces participants to the human resource function as an important discipline within the organisational structure. It provides participants with an understanding of how human resource management must deliver on the goals and objectives of the organisation.
Whilst this program is aimed at those with introductory-level knowledge of human resources, it is important, that in keeping with the evolution of the profession, participants are introduced to processes and methods of linking their tactical activities to organisational strategy.
Key models will be introduced that will assist HR practitioners to:
analyse what the organisation needs to achieve in its strategy from a human capability perspective
determine how HR can deliver options and solutions that link human effort and effectiveness to those strategic needs.
Commencing with a working definition, the topic goes on to describe the essential competencies of the human resource professional.
Upon completion of Topic 1, participants should be able to:
develop an understanding of your organisation and its strategies and understand the need for HR management to be business driven
clearly define and integrate organisational goals and HR strategy and the associated goals and objectives
identify what you will need to do to ensure that you are delivering the right outcomes to match your organisational strategy.
understand the importance of stakeholder management and the importance of developing and maintaining relationship building in the HR management context
Topic 2 - Managing talent in a workplace relations context
This topic covers the essential elements of employment practice – from recruitment through to retirement – including current legislation and international conventions that underpin that practice. It demonstrates how to effectively integrate the processes of sourcing, recruiting, and selecting the best candidates for your business to help drive it toward its goals.
It will focus on how to manage the employment relationship to increase retention and ensure that the process of dismissal is conducted in a fair, respectful and legal manner.
Upon completion of Topic 2, participants should be able to:
link talent to their business goals
identify potential sources of talent for their industry group
design and deliver selection processes
design behavioural questions that are relevant and probe appropriate responses
design questions that probe the referee answers
design and develop induction programs for new, promoted and transferred staff
manage terminations, redundancies and retirements in a way that adheres to legal and ethical organizational practice
write and/or review policies that underpin the organisation's recruitment processes
run a successful exit interview and apply the findings
understand the way that Australian legislation and international conventions determine labour management and ethical accountability in the employment cycle.
Topic 3 – Building and developing talent
This topic identifies the link between retention rates of high performers and having the right development and training opportunities within the organisation. It uses job descriptions and other HR processes as a basis for defining the development needs of individuals and teams in organisations.
It looks at alternative development and training delivery methods including how to develop a training needs analysis [TNA] that reflects organisational needs and how to structure a training course that delivers capability that supports those needs.
Participants will be led through a series of training and development activities and shown how they add value to the performance of both the individual and the business.
Upon completion of Topic 3, participants should be able to:
use job descriptions, job specifications, performance appraisal plans and training needs analyse to define the competencies and skill gaps in their organisation
define the best use of certain types of training or developmental interventions
understand the nature of development and training as `motivational triggers'.
Topic 4 – Performance Management
This topic focuses on the role of performance management as a key part of an organisational process of improvement and development to achieve outcomes at both a business and an individual level. It will position performance management as a continuous process that is a strategic tool in reinforcing desired organisational behaviours and outcomes.
It links how business performance indicators provide the context for performance appraisal, coaching and mentoring for individual performance.
Motivation of staff will be discussed in both a theoretical and practical sense and will relate to how staff and line management motivation and attitudes impact on the bottom line performance of the organisation. The topic will make reference to key legislation as it applies to performance-related terminations and the impact of unlawful or unfair dismissal.
The topic also explores the use of exiting strategies, such as redundancy and dismissal, to mask inadequate performance management and line managers' reluctance at times to provide negative feedback to under performers.
Upon completion of Topic 4, participants should be able to:
understand the importance of performance management as a tool for HR as a key trigger in the achievement of behavioural change in organisations
articulate the role of line managers in the implementation and sustainability of performance management
understand the links to reward and remuneration
develop, implement and promote the performance management process to an internal audience including senior management
use diagnostic tools as input into the feedback process to strengthen the performance discussion
conduct a performance appraisal.
Topic 5 – Occupational health and Safety
This topic reviews the legislation within the high-risk body of work of occupational health and safety (OH&S). It assists participants to build an OH&S program that not only fulfils legal obligations, but also successfully changes the mindset and behaviours of the key stakeholders in their organisation towards the role and importance of safety.
Participants are asked to identify risks, create communication processes to help make others aware of risks, develop options for mitigating risks and produce risk management plans.
Upon completion of Topic 5, participants should be able to:
understand the physical and mental benefits of a safe workplace
use legislation to support their OH&S initiatives
complete OH&S reporting obligations to both external and internal stakeholders
build an OH&S program to change the way people think about safety
identify risks and potential risks
prepare the framework for a risk management plan.
Topic 6 – Measuring HR Effectiveness
How effective is HR in your workplace? This topic focuses on how to position and write HR business cases that prove the true value of HRM projects in terms of their return on investment [ROI] for the business.
The workshop offers a step-by-step method of researching, developing and presenting a business case for the purpose of persuading and influencing senior management and other stakeholders of the merits of an HR initiative.
The program is practical and participants will be asked to bring with them an initiative on which they are currently working to use as a practical case study during the session. Participants will be able to take suitable content back to their workplaces to help develop their HR business cases.
Upon completion of Topic 6, participants should be able to:
research and develop an HR business case that includes relevant financial references
identify key metrics that support an HR business case
identify key stakeholder influence and power relationships that impact on support for a business case initiative
design a presentation to promote the business case to senior management.
HR Course Content/Syllabus will be provided upon request
Information on Admission & HR Training Enrollment . Those candidates who wish to enroll and attend the HR Training programe, please contact Inventateq
Communicate with us
Mobile: +91 - 7676765421
BTM Layout Office 080 - 42108236, 9986917655
Marathahalli Center 080 - 42024661, 7899332878
Email: info@inventateq.com , inventateq@gmail.com

The Physical address of the Training Institute is also mentioned here. The candidates can also walk in to the Institute to enroll the name.
Inventateq HR Training Centers in Bangalore
No. 687, 1st Floor, 29th Main Road,
BTM Layout 2nd Stage, BTM Lake Road
Coming from Silk board then take Left @ AXA Company Signal
Bangalore – 41.

Marathahalli Coaching Center

No. 43, 3rd Floor, Marathahalli,
10th Building From Brand Factory towards Old Airport Road,
Next to Axis Bank, Above Federal Bank
Bangalore - 37

No. 1578, 2nd Floor, 11th Main Road,
Jayanagar 4th 'T' Block, 
Next to Domino's (OR) Jayanagar Post-office,
Bangalore – 41.

No. 16, 1st Floor,
Rajajinagar 6th Block, Magadi Main Road,  Near Prasanna Theatre,
Bengaluru - 560023.
Look forward to see you in insitute!
.

Inventateq HR Student Reviews
Inventateq HR Students Training Reviews
Inventateq is the best HR training institutes in bangalore with Certification and they provide 100% Placement also. i surely recommend my friends to join this institute.
Inventateq Student Reviews
Date published: 09/10/2015