Best OBIEE 11g Training Institute in Bangalore (BTM Layout & Marathahalli) with 100% JOB Assistance
OBIEE Trainer Information

Over 10 years of Datawarehouse and OBIEE project management experience. Worked in TOP MNC Companies like Google & Oracle, And he has been gone to onsite for UK Client.
He is a OBI certified from Oracle
He has trained more than 60 batches Classrom, online and corporate.
He provides Real Time Practical Knowledge Training
Handled  corporate trainings
Supports Students for Resume Preparation and interview guidelines
He Helps, candidates to get OBIEE Certifcation also
Highlights of OBIEE 11g Certification Training @ InventaTeq
OBIEE trainer will mostly concentrate on real time issues rather than simply teaching you the OBIEE course. This will help you when you join the job and while attending interviews.
We Help you to change your current Domain to OBI Domain and Get Employeed
OBIEE online trainer will give you all possible interview questions with answers and take a preliminary interview to build your confidence. This will help you how to answer in the interview.
We will give you OBIEE job support if you get any issues in the real time
Our OBIEE trainer will give you Introduction to SQL Basics, Data Warehousing and Reporting tool, which will help you getting a job very easily.      
Our OBIEE trainer will give you complete OBIEE material for your reference which nobody will have in general.
At InventaTeq,  OBIEE Training Course is very economical and best suits the IT industry
You can join after attending the free demo class
We will provide complete installation guide of OBIEE and Oracle in your computer. And will login to your computer and help if you are not able to install.
HOT JOB Openings: Infometry wanted to hire OBIEE Trained Freshers or Experienced OBIEE Developers. InventaTeq students will get oppurtunity to attend interview in Infometry. Pls forward your profiles to us ASAP.
JOB Assurance: 100% Placement Assistance & Interview Skills. We Show Oppurtunities and schedules interview to you in MNC Companies
Duration: 30 - 35 hrs training classes
Location: Courses are run in our Bangalore offices or can be on-site at client locations (Corporate Training)
Timings & Schedules: Both on Weekdays / Weekends
Pre-Requisite: Graduate/Software Developer/Any
Extras: MOCK Exams, Mock Interviews will be Conducted by Industry Experts andInterview Questions & Answers will be covered along with course
LAB Facility: The Training is designed tentatively for each batch with Hands on Experience exposures in the Lab session. The Lab sessions are followed along with the Theory in the respective day itself.
Free Software Installation We provide Software to you, You can Install in your personal Computers/Laptops
Course Materials We provide Latest OBIEE Course Materials/Books to you
To Book a FREE DEMO CLASS for Data Warehousing Reporting Tool OBIEE 11g Training Class : Call us 080-42108236 , 080-42024661

In addition to extensive training in the usage of the BI tools, our courses provide best practices, tips and techniques from real world implementations. This adds value far beyond that gained from a traditional course that just focuses on pure technology.
All courses include instruction and demonstrations together with hands-on workshops and exercises. Each course can be tailored to suit your specific requirements and information needs.
"This course provides a high level overview. It brings together the basics from the more advanced presentation and modelling courses and includes Answers, yetDashboards, Delivers, Publisher (Presentation) together with Server and the Administration tool (Modelling). "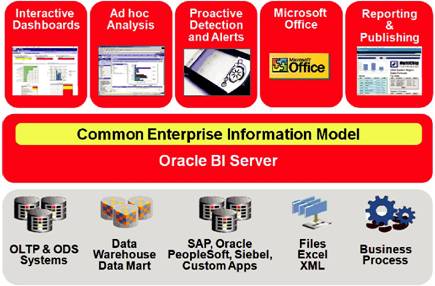 We are providing Oracle Business Intelligence Enterprise Edition (OBIEE) at affordable cost. We teach Data Warehousing Oracle BI Training courses with real time scenarios, Practical Knowledge on creating Reporting Dashboards and give interview guidance. Join us to shape your career in Oracle Business Intelligence (OBI). This course provides the basic skills and knowledge for developers new to Informatica Power Center need to implement data integration projects, exposing core features of Power Center through lecture and hands-on exercises.
Inventateq has fully interactive one-to-one OBIEE training sessions. Our Data Warehousing Oracle BI course training is Flexible to meet the demands of fresher's and working professionals, Oracle Business Intelligence (OBI) Course training can be started any time from the date of enrolment. We offers a number of Advance & Corporate Oracle training programmes & informatica courses to help you take advantage of and develop your own in-house or personal knowledge base in Data Warehousing, either to further the benefit of your own organization, or as part of your personal development and career strategy in Data Warehousing, Oracle Business Intelligence (OBI), OBIEE, ERP Tools, Oracle BI.
Oracle Business Intelligence OBI Training , Oracle Business Intelligence Standard Edition One and Enterprise Edition are comprehensive next-generation business intelligence and analytics platform helping people use information to do business better.
Oracle Business Intelligence (OBI) Course Content/Syllabus will be provided upon request
Information on Admission & Training Enrollment
Those candidates who wish to enroll and attend the Training programe,
Communicate with us
Mobile: +91 - 7676765421
OBIEE Training in BTM:080 -42108236/41502315
OBIEE Training in Marathahalli:080 - 42024661 / 9986917655
Email: info@inventateq.com , inventateq@gmail.com

The Physical address of the Training Institute is also mentioned here. The candidates can also walk in to the Institute to enroll the name.
Inventateq: Best OBIEE Training Centers in Bangalore
No. 687, 1st Floor, 29th Main Road,
BTM Layout 2nd Stage, BTM Lake Road
Coming from Silk board then take Left @ AXA Company Signal
Bangalore – 41.

Marathahalli Coaching Center

No. 45, 3rd Floor, Marathahalli,
Next to Axis Bank
10th Building From Brand Factory towards Old Airport Road,
Bangalore.

No. 1578, 2nd Floor, 11th Main Road,
Jayanagar 4th 'T' Block, 
Next to Domino's (OR) Jayanagar Post-office,
Bangalore – 41.

No. 16, 1st Floor,
Rajajinagar 6th Block, Magadi Main Road,  Near Prasanna Theatre,
Bengaluru - 560023.
Look forward to see you in institute!
Inventateq Student Reviews and their Training Experience
Inventateq has trained and placed more than 1000+ students in MNC Companies with Big Salaries
After Searching so many Institutes i joined inventateq with lots of hopes, here Training is provided Practically with Case Studies and they have given 100% placement Support after course through which i attended 3 interviews and got selected in 4th Interview in IBM with 5 Lacs Salary. Thanks to Inventateq Bangalore
Inventateq Student Reviews
Date published: 08/08/2015